Join me for a 6 mile run along the Thames on a lovely, sunny morning with a birdsong accompaniment.
In this episode I talk about my 42 birthday, announce that I am making an exciting job change to a new digital agency called
R/GA
, discuss my training and the upcoming
White Peak Half Marathon
and pose the following question to you listeners out there: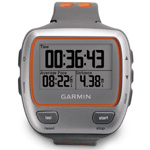 ??????
I'd love to hear your opinions on this, so leave me a message! Either post a comment here or send me an email.
Music from the Podsafe Music Network
Featured Song:
Intro/Outro:
"You Start It" by The Monikers